Pleasure-boosting chocolate bonbons!
Designed to spice things up and increase pleasure in bed, on the sofa, in the car, on the floor, on the counter, well... wherever you want!
Increases sexual desire and energy in 10-15 '
Promotes intense sensations in men and women
Enhance all your senses
Pop-rock explosions on your tongue
Natural and safe ingredients
80+ People in Spain Tried Our Chocolates, and They Loved Them!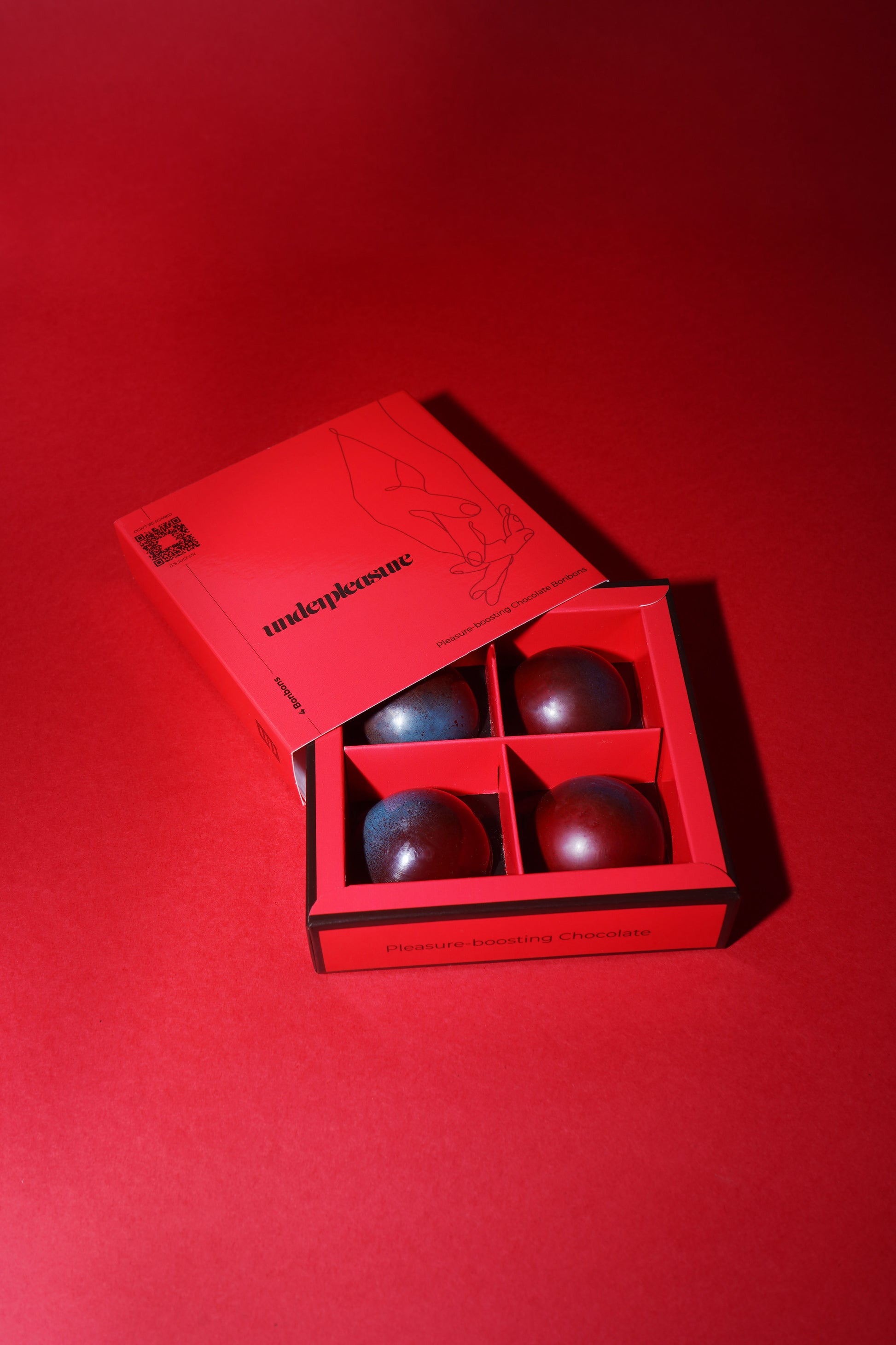 Pleasure-boosting bonbons 💏
Regular price
€25,00
Sale price
€19,99
Unit price
per
Sale
Sold out
View full details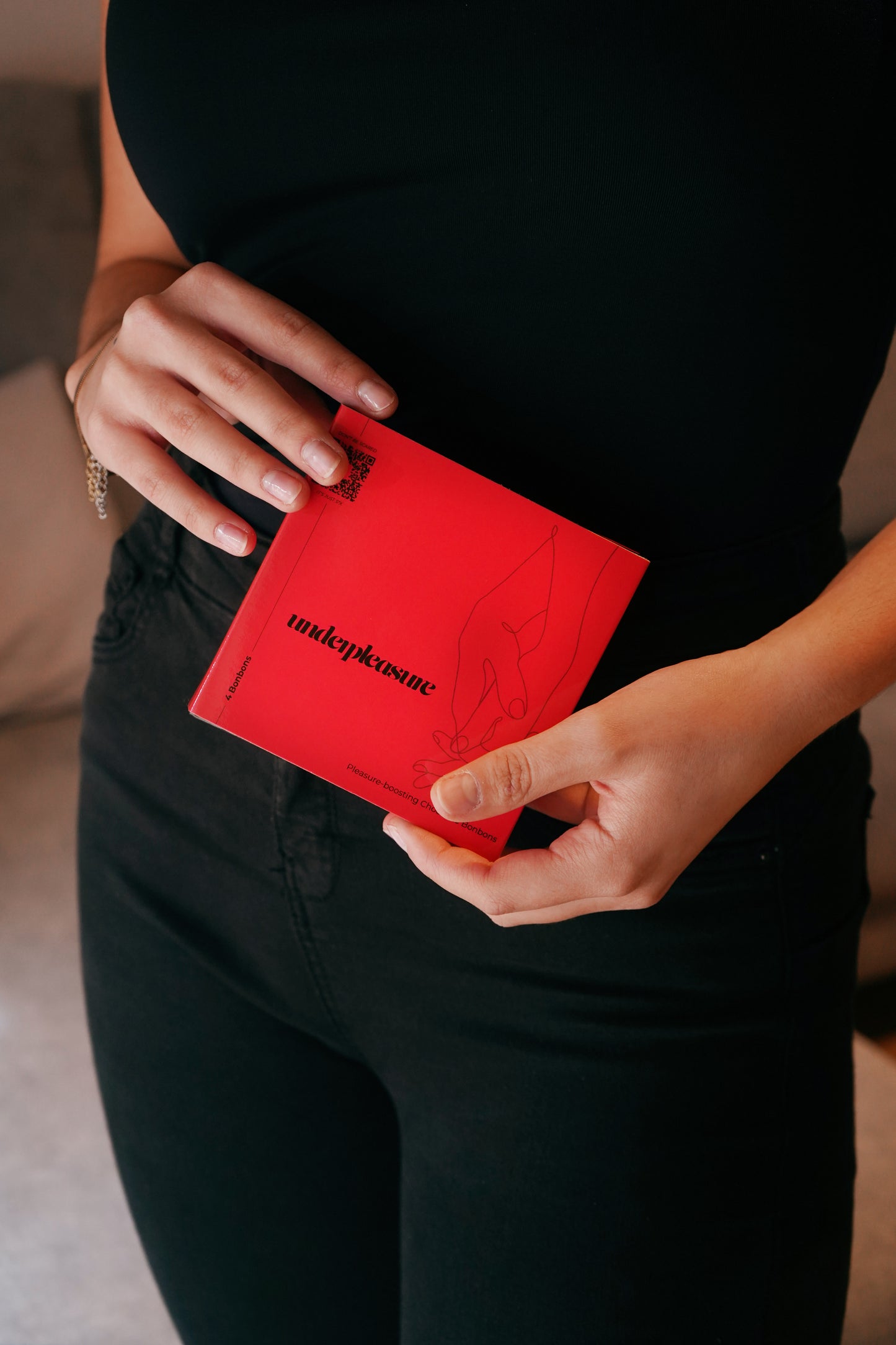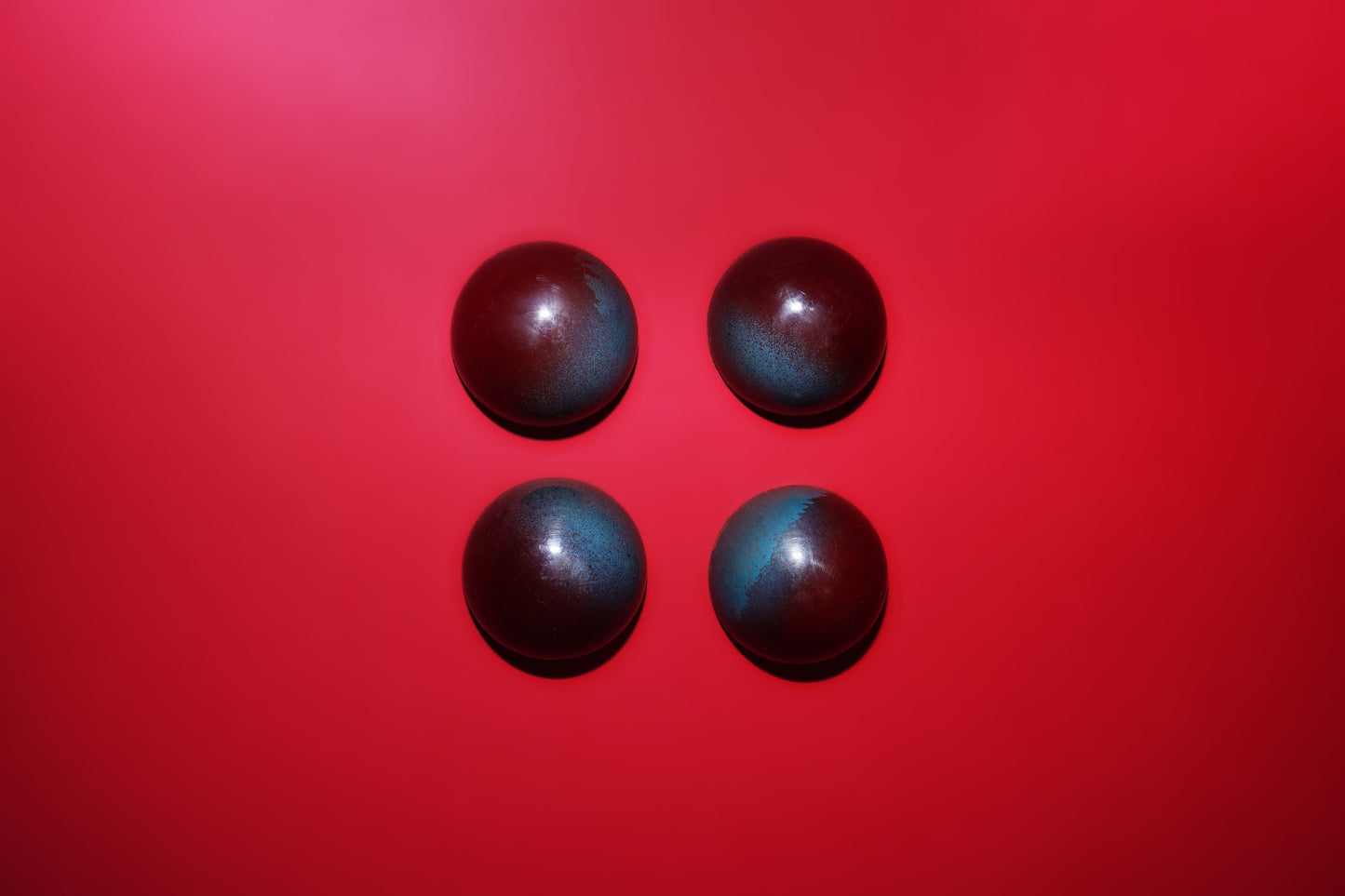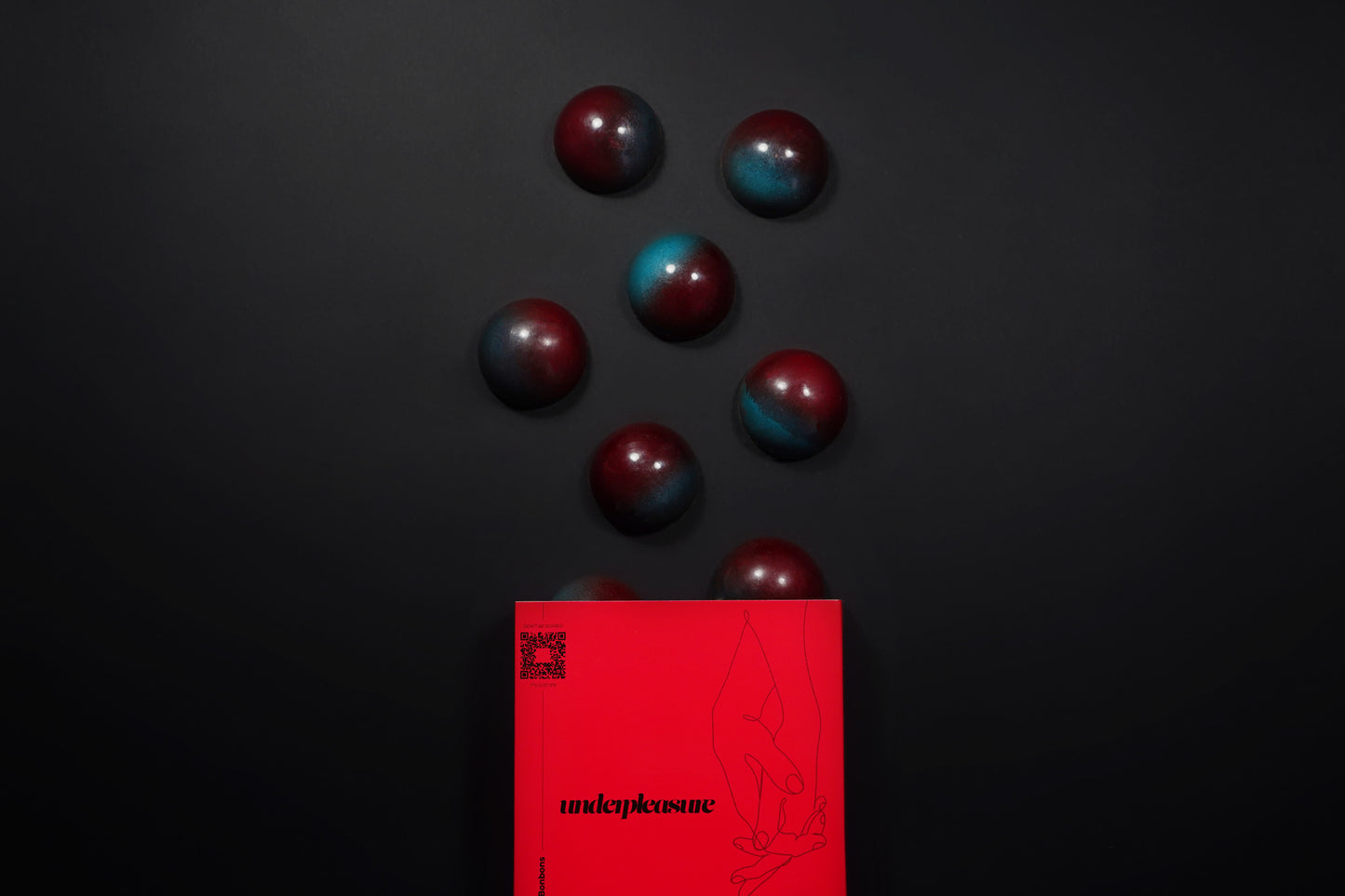 Common questions
When Will I Feel the Effects?

Generally, the first effects are felt in 10-15 minutes, depending on your metabolism.
When should I consume them?

We recommend you enjoy them at least 10-15 minutes before the main sexual activity for best results. (During the preliminaries)
How Long Will the Effects Last?

Effects vary, but typically last between 45 minutes and 1.5 hours
Does it have interactions with other substances?

There is no negative interaction between the ingredients of the chocolates and other recreational substances such as alcohol or tobacco.
Ingredients

Caffeine: Present in cocoa and other ingredients, it provides smooth energy, improves mood and vitality, ideal for intimate moments.

Cocoa: Full of compounds that activate pleasure, stimulates the feeling of well-being and creates an environment conducive to sexual satisfaction.

L-Tyrosine: Reduces anxiety, improves concentration and mood. Less stress and more focus mean more pleasure.

L-Citrulline DL Malate (2:1): Improves blood flow and sensitivity, providing an intense and rewarding sexual experience.

Maca Extract 1:10: Natural aphrodisiac that increases desire and improves sexual function, providing extra energy.

L-Arginine: Improves circulation and relaxes blood vessels, contributing to an intense and pleasurable intimate experience.

Sugar, cocoa 19.9%, violet caramel [sugar, glucose syrup, flavoring and coloring (E120)], sparkling sugar covered in dark chocolate (contains 51% cocoa) [sugar, cocoa mass, cocoa butter or glucose syrup, propellant gas (E290), LACTOSE, water, glazing agents (E414 and E904), emulsifier (SOY lecithin), natural flavor], cocoa butter 9.7%, L-Citrulline 8.2%, L-arginine 5, 5%, Maca extract 4.2% (Lepidium meyenii 10:1 from the root), L-Tyrosine 2.8%, sweetener (E420)*, caffeine and SOY lecithin.
How to enjoy them to the fullest

Prepare the environment that you like the most, the one that puts you in tune that day. A chocolate for you and another for your partner.
Savor every moment. Bite into the chocolate in half and allow the chocolate to melt slowly to enhance the effects. Repeat with the other half
Give it time in your mouth and enjoy the explosions of the petazeta. Immerse yourself and play with the sensations that produce you (or your partner)
Science-backed. Feel the difference.
98% of our customerssay they've had amazing sex

65 % had a positive experience with their partner

35 % had a positive experience with themselves
Designed to elevate the sexual experience and increase pleasure in bed, on the sofa, in the car, on the floor, on the counter, well... wherever you want!
Our chocolates do not solve health problems, but they can improve mood, concentration, sensitivity, stamina, energy and libido.
Suitable from 16 years. Consumption is not recommended for pregnant women
Each box has 4 chocolates, which is equivalent to 2 couple experiences (or 4 individual)

100 % Natural and safe ingredients, EU approved

Our pleasure-boosting bonbon is a product with European Health Register